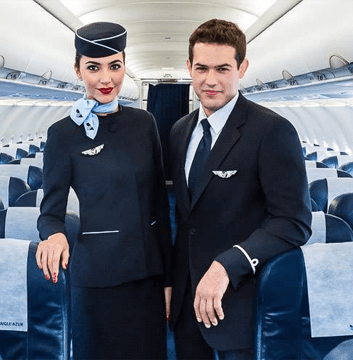 Flight Attendants/Hospitality Training Infohas
The consequent training requires many diverse skills. The flight attendant job requires a highly developed interpersonal skill and a keen sense of service.
Infohas then facilitates your learning by developing your communication skills, which stands as an appropriate gateway to integrate the training of cabin crew bringing you the skills needed to succeed the exams and the job interview.
Courses starting Dates & Conditions
June 2019 | September 2019 | October 2019
If you wish to register for one of these dates, please come to the Institute, or send us your registration request + file as soon as possible to our address:
INFOHAS – 15, Street Demnate Ex-résidence – Hassan – Rabat – Very close to the private hospital la Capitale.
Must have 18 years minimum.

High school level or more.

Good grooming and appearance.

Natural Courtesy.

Additional specific requirements by Airlines & hotels
1 Enrollement Form complete online.

1 Attested copy of Identity Card.

2 original school certificates justifying the High School level or 2 authenticated photocopies of the diploma.
Monthly Fees = 2700,00 DHS.

Enrollement Fees = 3200,00 DHS ( 1st Year ).

Enrollement Fees = 1500,00 DHS (2nd Year).

Total Training Fees = 18 Months x 2700,00 DHS.