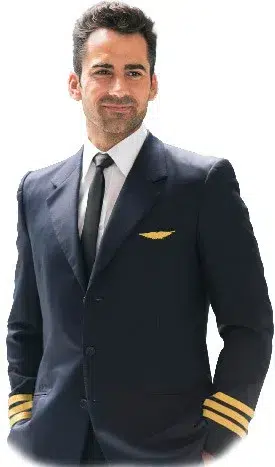 Flight attendant Training in Morocco/Steward
Embark on an exciting journey with our Steward Training Program in Morocco. As a steward, you'll undergo the same rigorous training as a flight attendant, preparing you to join the cabin crew of a leading airline. This challenging yet rewarding career not only offers the thrill of travel to exotic destinations but also demands a high level of responsibility and specialization.
Our Steward Training in Morocco is perfect for young professionals seeking a strong start in the aviation industry. It equips you with the skills and knowledge expected by the world's top airlines. The course covers specific training in customer service and procedures for handling unusual in-flight situations, including different types of emergency landings, evacuation, and survival procedures.
The final module of our Steward Morocco course offers valuable tips for acing the recruitment process. So, if you're ready to soar high in your career as a steward, our Steward Training Program in Morocco is your ticket to success.
THE OBJECTIVES OF THE FLIGHT ATTENDANT TRAINING :
The INFOHAS cabin crew training Institute has developed the initial training courses for commercial flight attendants trainess wishing to become flight attendants in the aviation environment. Furthermore, one of the objectives of our initial training to familiarize trainees with the aviation environment, acquire general knowledge, necessary skills to perform the duties and responsibilities related to passenger and flight safety during normal, abnormal and emergency operations. In addition to obtaining a high level of communication skills in English, oriented to customer services. In addition to developing their interpersonal skills by better mastering their soft skills and their relational and technical skills.
ONE OF THE GOALS OF THE TRAINING IS TO PROVIDE STUDENTS WITH A VERSATILE PROFESSIONAL TRAINING AND A LEVEL OF AVIATION TECHNICIAN :
First, we provide our students with versatile professional training at the level of an aviation technician. But also, we enable them to manage passenger interactions in a variety of conditions and to master safety and emergency procedures.
In addition, the training includes the valuable effect of active communication skills that enable better management of the company. In addition, we train them to ensure effective coordination and communication between crew members. As a result, they learn to master customer service and passenger interactions.
DURATION OF STUDIES AND APPROVALS:
First, the duration of the training is spread over 18 months including 15 months at the institute for theoretical and practical training, in addition to a period of 3 months of practical training in a company.
In addition, during the training, there may be an internship or a possible hiring in a company with additional training. This allows the student to get to know the different professional fields better.
TRAINING ASSET:
Allows you to obtain an international professional training for flight attendants.
Provides practical instruction, giving students the opportunity to be immediately operational.
Offers a qualification and a choice of jobs in tourism.
The Institute is authorised by the Ministry of education and vocational Training under n ° 4/07/1997.
Institute accredited by the Ministry of education and vocational Training
Institute having approvals with several international companies.
Provides international vocational training of air hostess and stewards.
TRAINING FACILITIES :
INFOHAS Institute is well recognized as the most modernized and best equipped aviation training school in North Africa and the Kingdom of Morocco. We have a complete sophisticated training equipment coupled with an experienced intensive training team associated with the most reliable and efficient training platform in the world. Finally, our training facilities include:
Aircraft Simulator.
Audio visual equipment for more effective teaching such as Video, DVD training, and LCD projectors.
Visit in a virtual plane etc…
Video, DVD, LCD, overhead projector …
Laboratory of languages and computer science.
Emergency evacuation doors and slides Mockup.
Fire Fighting Mockup.
Plus didactic equipment for safety and air rescue.
FACULTY :
The Training is provided by an experienced, qualified and serious flight personnel:
English Professors
First Aid Instructor
Safety Instructor
Hotel Business and Maintenance Instructor
Steward
Stewardess
Pilot
TRAINING MODULES :
Regulations
General English and English for cabin crew.
Aviation  Regulations.
Safety.
First Aid.
Practice: cabin, fires, slides, etc…
Swimming Test
Type Rating (Boeing, Airbus).
Dangerous Goods
Crm
Survival
COMMERCIAL MODULES :
Catering and service aboard
Communication Techniques
The etiquette
Customer Relationship Management
Preparation for interviews
Reception/Greets
Ticketing
Psychology
Inflight Sales
ACCREDITED DIPLOMA  :
From then on, the accredited diploma, both theoretical and practical, is delivered to the candidates after the final examination due to the standards required by the International Civil Aviation organisations.
First the catering and service on board, then the theory of Safety and Rescue, as well as first aid and service on board,
Then the practice of Safety and Rescue, as well as first aid and service on board,
Finally swimming, pool and sea exercise which includes freestyle swimming and towing using the life jacket (50 m in less than a minute).